Do you carry a notebook?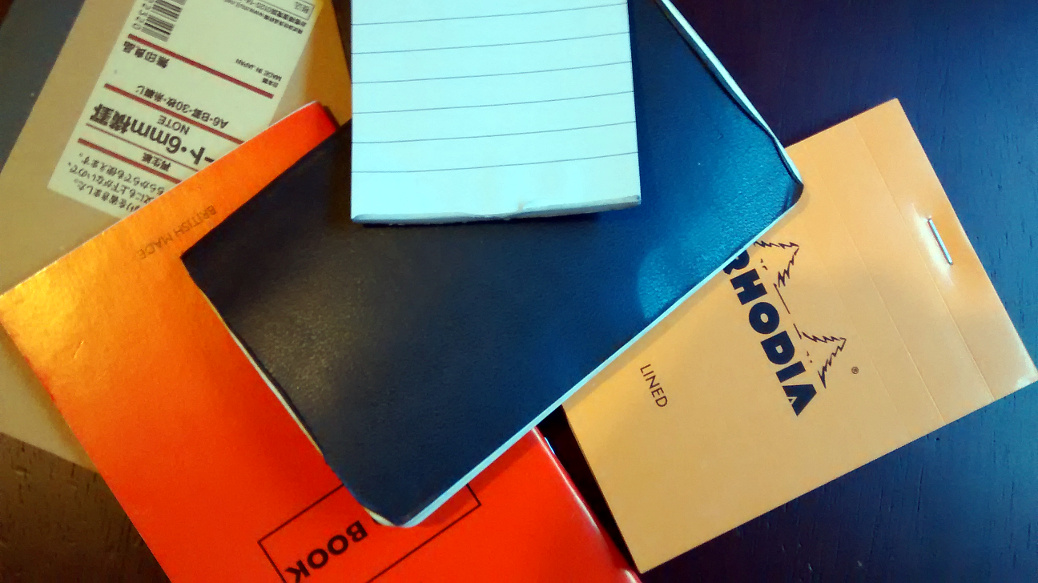 There are a lot of good reasons to carry a pocket notebook, which in recent years I notice more of the cool kids are doing. I would go as far as say it's become a bit of a fetish.
I'm mostly digital orientated, although I'm still a fan of analogue tools because I feel like I have a different sort of relationship with paper compared to a keyboard or screen.
Even though I use tools like Evernote on my phone there's still practical reasons to carry a notebook.
Why do I carry a notebook?
I can't always rely on a full phone battery
it's usually easier and faster to write down a phone number when on a phone call
aides being alone with your thoughts, because a phone fills your time with noise and forces you to be reactive to other people, while a notebook provides you with time to think and reflect on what you're writing
a notebook will map your way to success, which is many simple things the majority won't do, don't like to do, or can't find the time to do
considering many successful people ranging from American presidents, to Richard Branson to Eminem are known to carry a notebook, perhaps they are on to something?
What about you?
Do you use a notebook? Why do you carry a notebook? How do you use it?